Urban Spotlight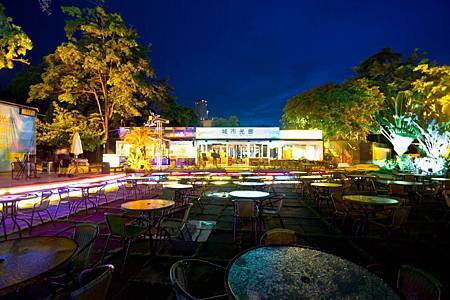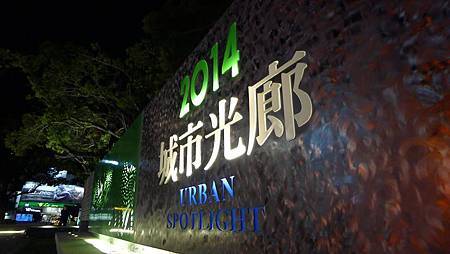 Themed on lights, the City Light Gallery located in the Central Park radiates blue neon lights, adding to the beauty of the night. Adding an artistic touch to the public facilities like bus stops, telephone booths, trashcans, bulletin boards, chairs and streetlamps, Kaohsiung City Government boldly broke away from the stereotyped decorations of public facilities to bring more visual beauty and aesthetic taste to the cityscape. 2001 Kaohsiung citizens and Mayor Hsieh contributed photos of their smiley faces for the refreshing artistic creation of "SMILE 2001-the Wall of Hope" that shines a ray of hope on the city.
Information: http://eng.taiwan.net.tw/m1.aspx?sNo=0002121
Photo: FACEBOOOK 2014城市光廊藝術家
Transportation
Nat'l Hwy 1 → Kaohsiung Interchange (Take the Exit toward Zhongzheng Rd.) → Zhongzheng 1st Rd. → Wufu 1st Rd. to Wufu 2nd Rd. → Wufu 3rd Rd. & Zhongshan 1st Rd. intersection → Urban Spotlight.
Public
wBy Air:
1. From Taipei International Airport fly to Kaohsiung on Mandarin Airlines.
2. From Hualien Airport fly to Kaohsiung on Mandarin Airlines.
Kaohsiung International Airport
wTHSR:
Take the THSR to Zuoying Station, transfer to the bus.
wBy MRT:
Take the MRT to Central Park Station, then exit by Exit No.1 to Urban Spotlight.
高雄住宿 世紀旅店
電話(訂房) 專線 TEL : (07) 331-0111
電話傳真 Fax : (07) 331-0112
centruyhotel.reception@gmail.com
Follow Us 關注世紀旅店 加世紀旅店好友

歡迎按讚世紀旅店 Facebook