Shou Shan Zoo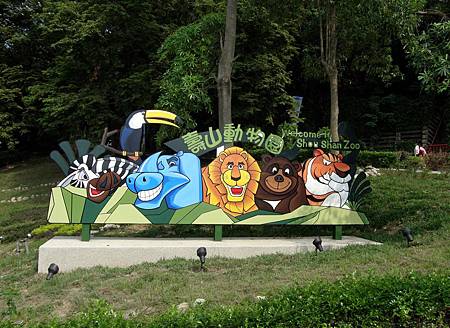 This Zoo contains more than 100 species of rare and wonderful animals from all over the world. In addition, shaded pathways lead to a number of quaint temples and shrines hidden amidst the forests that cover the slopes. The nighttime view of Kaohsiung from the top of Shoushan is another special treat.
Information: http://eng.taiwan.net.tw/m1.aspx?sNo=0002121
Photo: Google

Transportation
Nat'l Hwy 1 → Dingjin System Interchange (Take the Exit toward Zuoying) → Nat'l Hwy 10 → Duhui Expressway → Exit at the Zhonghua Rd. Interchange → Prov. Hwy 17 → Shengli Rd. → Chengfeng Rd. → Gushan 3rd Rd. to 2nd Rd. → Xinglong Rd. → Wanshou Rd. → Shou Shan Zoo
Public
wBy Air:
1. From Taipei International Airport fly to Kaohsiung on Mandarin Airlines.
2. From Hualien Airport fly to Kaohsiung on Mandarin Airlines.
Kaohsiung International Airport
wBy Train, MRT & Bus:
Take the THSR or TRA train to Zuoying Station, continue by the MRT to Kaohsiung Main Station or Yanchengpu Station and take Bus No. 56 to Shou Shan Zoo (closed on Mondays).
高雄住宿 世紀旅店
電話(訂房) 專線 TEL : (07) 331-0111
電話傳真 Fax : (07) 331-0112
centruyhotel.reception@gmail.com
Follow Us 關注世紀旅店 加世紀旅店好友

歡迎按讚世紀旅店 Facebook