歡迎加入世紀旅店 LINE 帳號
點"加入好友"按鈕,就能直接加入了喔
Qijin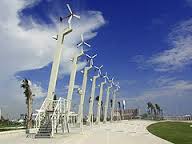 Qijin is a long slender island known as Qihou in earlier times. The Lilliputian island has numerous visitor attractions and is today accessible by both ferry and car. Tianhou Temple on Miaoqian Road is a grade two historic site dating back 300 years. There are also rickshaws with drivers decked out in Tang dynasty attire. Qijin Old Street is lined with restaurants selling fresh and budget-friendly seafood alfresco style.
Information: http://eng.taiwan.net.tw/m1.aspx?sNo=0002121
Photo: Google

Transportation:
Nat'l Hwy 1 → Kaohsiung End Interchange → Yugang Rd. → Xinsheng Rd. → Zhongxing Rd. → Cross Harbor Tunnel → Qijin 1st Road to 3rd Rd. → Miaoqian Rd. → Hai'an Rd.
Public:
wAir
1. Taipei Songshan Airport → Kaohsiung International Airport (Mandarin Airlines)
2. Hualien Airport Kaohsiung International Airport (Mandarin Airlines)
Kaohsiung International Airport
wTrain
THSR Zuoying Station (or TRA Kaohsiung Station) → Kaohsiung MRT Xiziwan Station → Ferry to Qijin Ferry Pier
Shell Exhibit at Qijin Seashore Park Visitors Center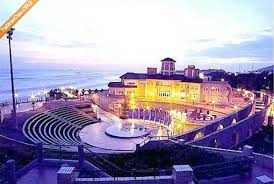 The Qijin Seashore Park Visitors Center occupies a white, gray-blue, and light blue building, reflecting the maritime hues of the surrounding area. On the second floor is the largest shell exhibit in Southeast Asia, a collection of nearly 2,000 types of shells donated by Kaohsiung native Huang Ke-liang. The displays give visitors an up-close look at the strange and beautiful creatures of the ocean deep.
YM Museum of Marine Exploration Kaohsiung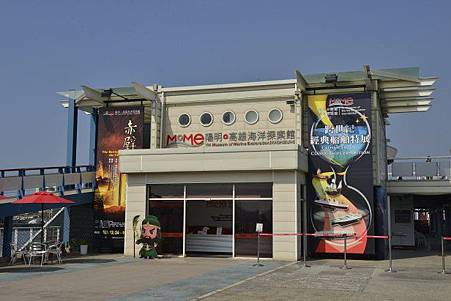 YM Museum of Marine Exploration Kaohsiung is located in a striking ship-shaped building. There are over 200 historic exhibits on display here, with themes including Kaohsiung's maritime history, the modern fishing industry, and life in the ocean depths. From the second floor, visitors can also see view the Kaohsiung skyline and harbor, further making this an excellent spot to learn about the ocean and maritime world.
Qihou Battery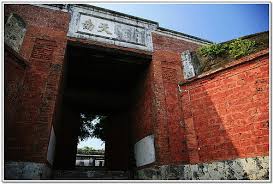 Qihou Batter is a Chinese-style fortification replete with an engraved gateway tablet reading "Mighty Power of the South." Double-happiness characters fashioned into the brickwork, bat motifs on the corner towers, and many other traditional designs on the walls and steps further add to the Eastern spirit and beauty of the fort.
Qihou Lighthouse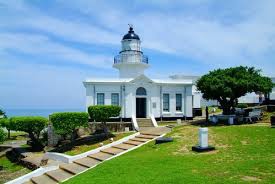 The ground level of Qihou Lighthouse consists of a baroque style ground level building and octagonal light tower. The lighthouse commands a beautiful bird's-eye view of the Port of Kaohsiung and scenic surroundings.
Tianhou Temple at Qihou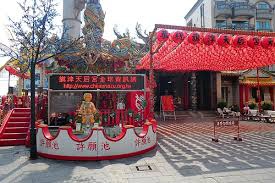 Tianhou Temple at Qihou is dedicated to the goddess Matsu and therefore is also known locally as "Matsu Temple." The temple is heavily visited throughout the year, and in 1979 it was designated as a grade three historic site.
Qijin Seaside Park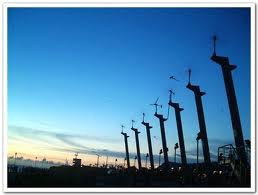 The Kaohsiung City Government created the Qijin Seaside Park to highlight the local geology of Qijin Island and the surrounding seaside view. The park facilities include trails, a swimming beach, seascape viewing path, cross-country area and a natural ecology area.
高雄住宿 世紀旅店
電話(訂房) 專線 TEL : (07) 331-0111
電話傳真 Fax : (07) 331-0112
centruyhotel.reception@gmail.com
Follow Us 關注世紀旅店 加世紀旅店好友

歡迎按讚世紀旅店 Facebook